What 2018 is holding for digital marketers?
This is a very brief guide for the biggest marketing trends we expect to see in 2018.
We have conducted our research from several trusted sources such as smart insight, social media today, wordlift, Entrepreneur, digital marketing magazine UK, Business2community, digital marketing institute, HuffingtonPost , Forbes, and marketing land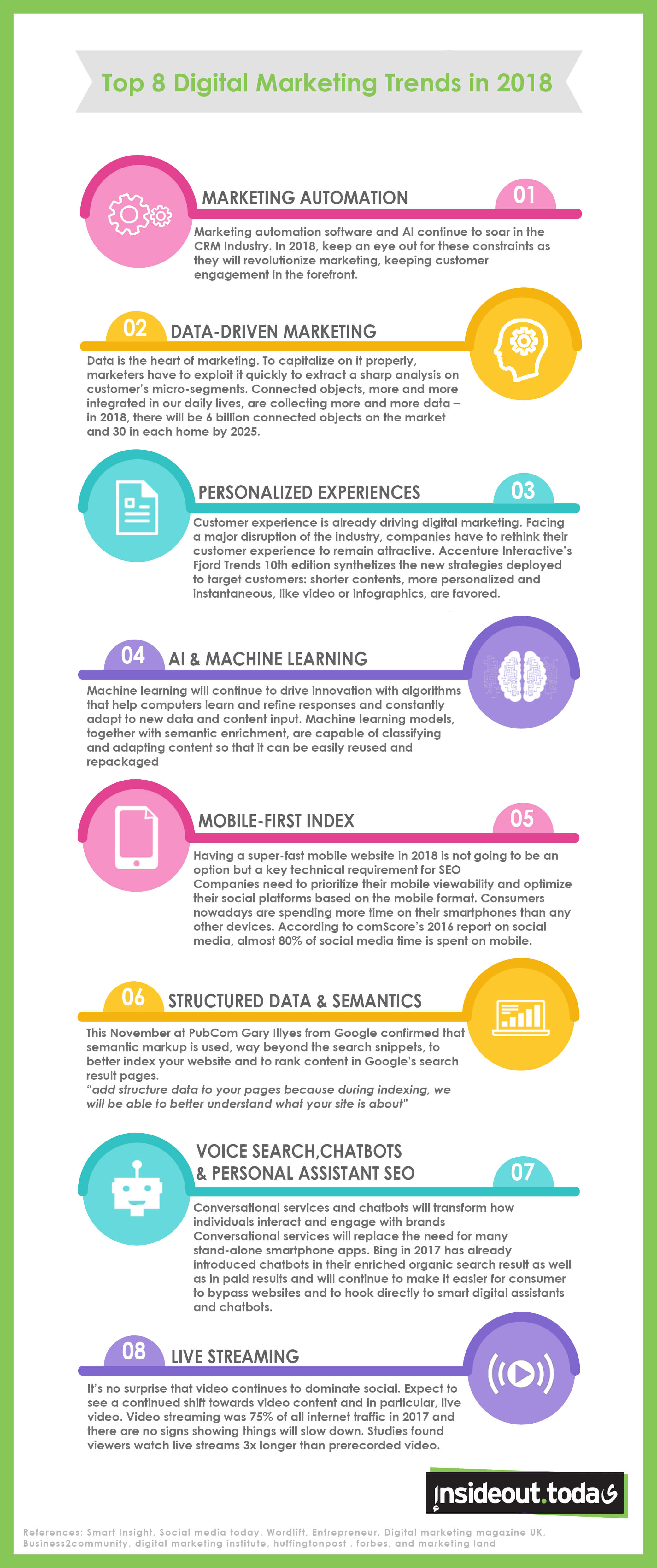 Conclusion:
Based on current trends here is the conclusion:
Marketing is likely to become more analytical, marketing is likely to become more analytical, and more focused on digital marketing through organic search, voice, and social media. In addition, new content formats like augmented reality and in-car ads will probably go mainstream.
Data is the new oil in SEO: As machines get smarter (or dumber in some cases), marketers need to adjust and from traditional SEO techniques need to move into the realm of digital marketing. From analyzing the correlation between the indexing of your website from Google with your social activity to using machine-learning to prioritize backlinks opportunities the so-called "Modern SEO" is all about data. read the full article here "Top SEO Trends in 2018"
The Future is for Machine Learning: With the steady growth of data produced by the Internet of Things (IoT), businesses will be turning to machine learning to process, trend, and analyze the information. Indeed, machine learning AI isn't just a nice-to-have in 2018; it's a must-have. It's the only way companies can make valuable sense of the flow of data
Speed gets bigger and bigger. Having a super fast mobile website in 2018 is not going to be an option but a key technical requirement for SEO. With Google that is about to deploy worldwide its mobile-first index optimizing the user experience on mobile devices is becoming crucial. Remember that already 57% of the web traffic is coming from mobile devices as a recent report from BrightEdge announced a few months ago.
Video dominates: Leading brands invest in live events. Approximately two-thirds of marketers say that they will increase the number of live events they host in 2018. This is because marketers recognize that live events are one of the most effective marketing channels. Live streaming is 100 percent accessible for every type of marketer. An excellent way to connect with customers and to express the more human side of a brand.
Artificial Intelligence is changing the face of Seo 


? What happens when Artificial Intelligence meets SEO
Ever since search engines took over the web they created a net that put machines in charge of it. Either you spoke their language or your content got deemed unworthy. Yet a revolution happened when Google launched RankBrain, within Hummingbird. Finally, machines were able to read human language. Thus, you should focus on becoming a better writer and inspire people through great stories.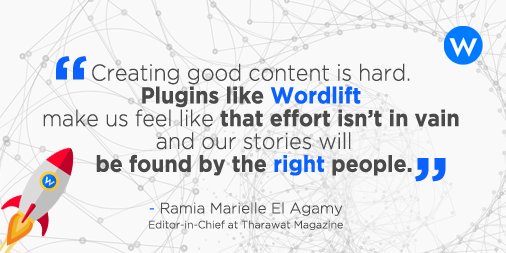 Make the best out of your content with WordLift 3.15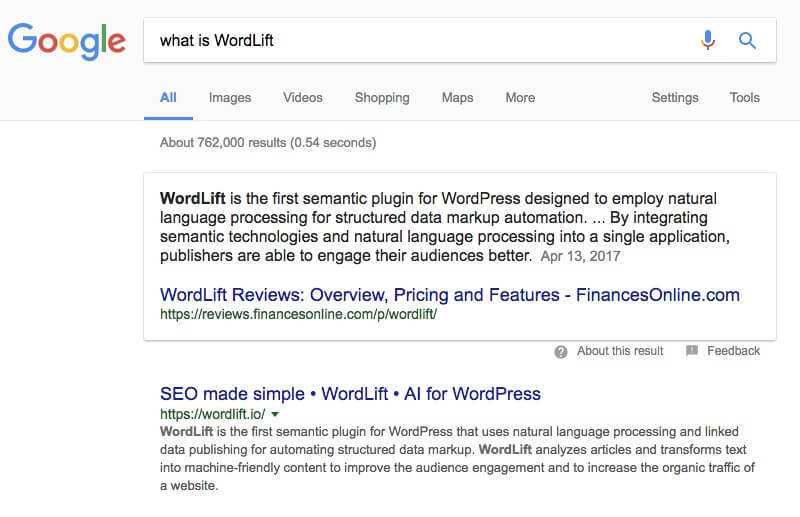 Look at your content and let WordLift do the rest
Wordlift is Paving the way for a completely new generation of AI-driven SEO tools powered by semantic technologies that combine knowledge extraction with high-quality graphs to help editors focus on their stories and let machines find the perfect audiences for it
Take WordLift 3.15 for a test drive?  TRY IT FOR FREE ?  or
Book a Skype demo with Gennaro ??