Online Video has shaken up the World of Social Media
Big brands are taking notice of this trend and are beginning to adopt Facebook video as a way to increase traffic to their video campaigns
Right Now Facebook dominates!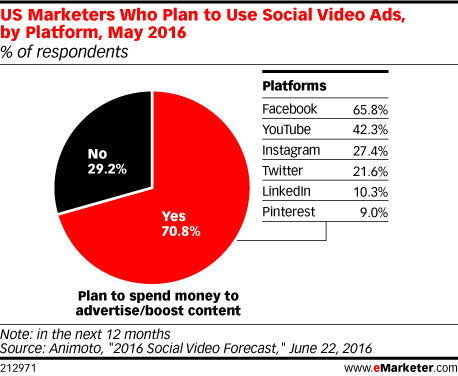 It is clear that Facebook is doing everything it can to become the top contender for online video content. Its new view-counter, auto-play feature, and embedding options come together to form a social video platform with a major upside.
Why  Video is a must for Boosting your digital Media Presence!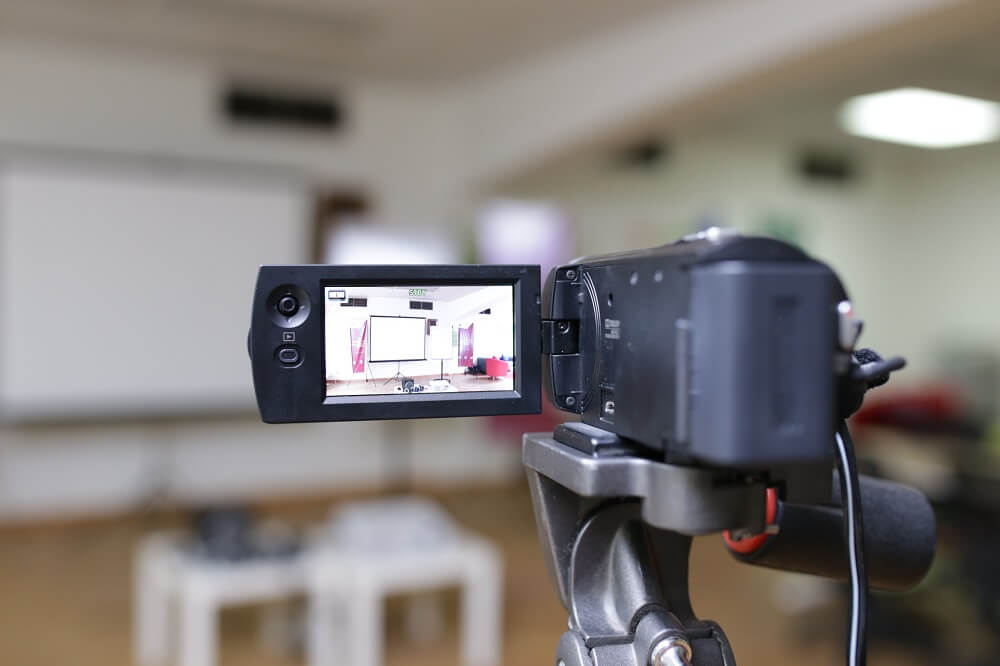 A recent survey by Animoto of 1,000 professional marketers and 1,012 small- and medium-sized business owners confirms that video marketing is leaving no business behind. Some of the highlights include the following stats:
76.5% of professional marketers and SMB owners that have used video marketing say it has had a direct impact on their business.
Facebook was named the most impactful social channel by marketers and SMB owners alike. 44% plan to spend money to promote video content on Facebook in the next 12 months.
1 in 4 marketers and SMB owners feel behind the competition when it comes to video marketing.
SMB owners and marketers view video marketing as a skill more desirable than email, design, or written marketing.
How InsideOut Today Can help you Join the Race:
As InsideOut Today is focusing on the entire funnel of Online Content Creation especially video content & video platforms, we have dedicated the last years for lots of researches and working on creating an innovative Online Video platform HelixWare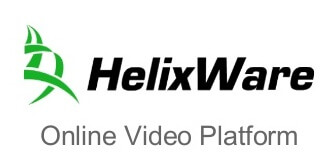 "HelixWare is professional video hosting platform with everything you need for marketing your contents, reduce costs and engage your audience"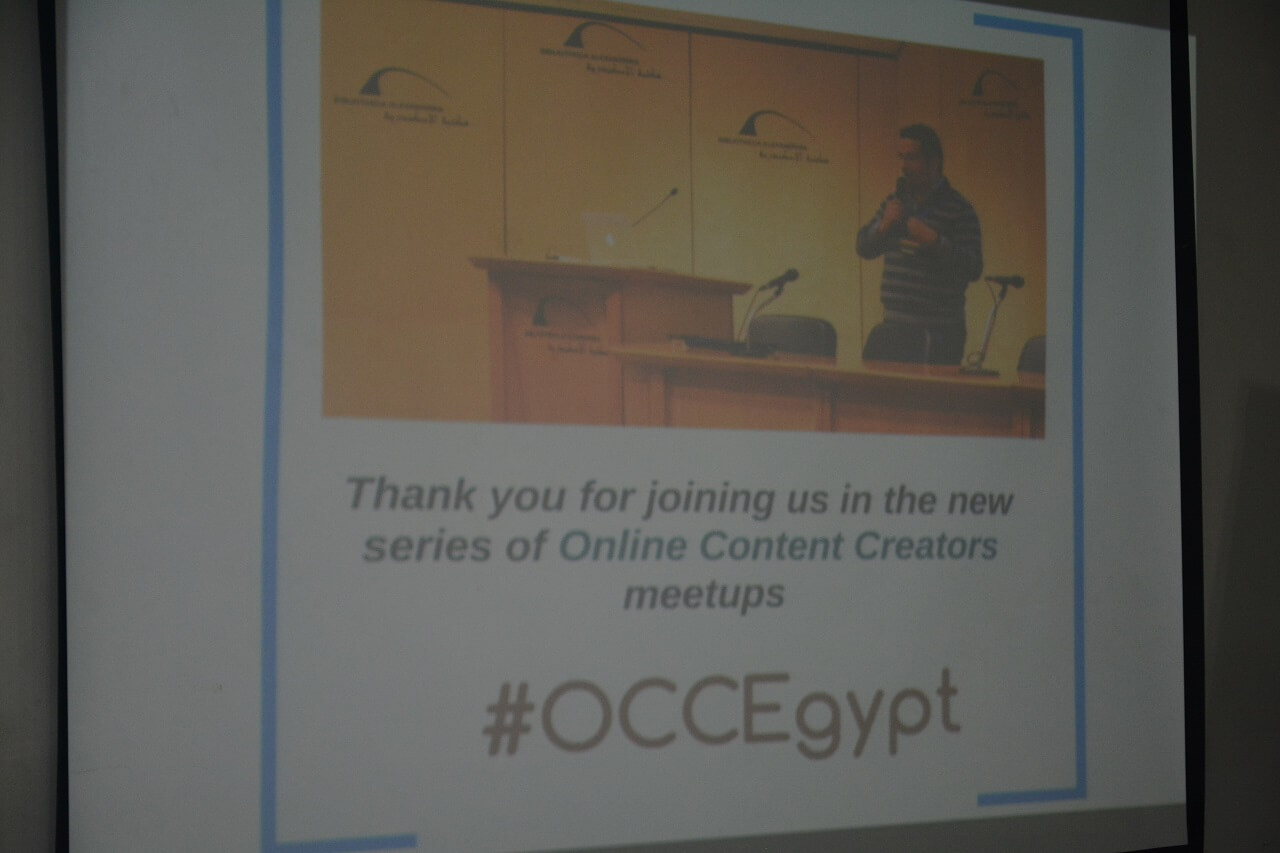 And on the same time we are working hard on developing a roadmap for having "Egypt as the hub for online content production in the region by bringing together all the community of online content creators in Egypt in one place aiming to raise awareness, share knowledge and network with like-minded pears about different topics related to online business through a series of meetup that is held monthly #OCCEgypt
Our Last Meetup #OCCEgypt 6 held in cooperation with Gesr " a program of Misr El-Kheir Foundation that aims to support technology entrepreneurship through its business incubator and technology innovation lab" located at the Greek Campus "Cairo's first technology and innovation park in the heart of Cairo"
The Meetup was dedicated to "Video, advertising & social media" how it's the magic for online business
We had great topics discussed in the meetup: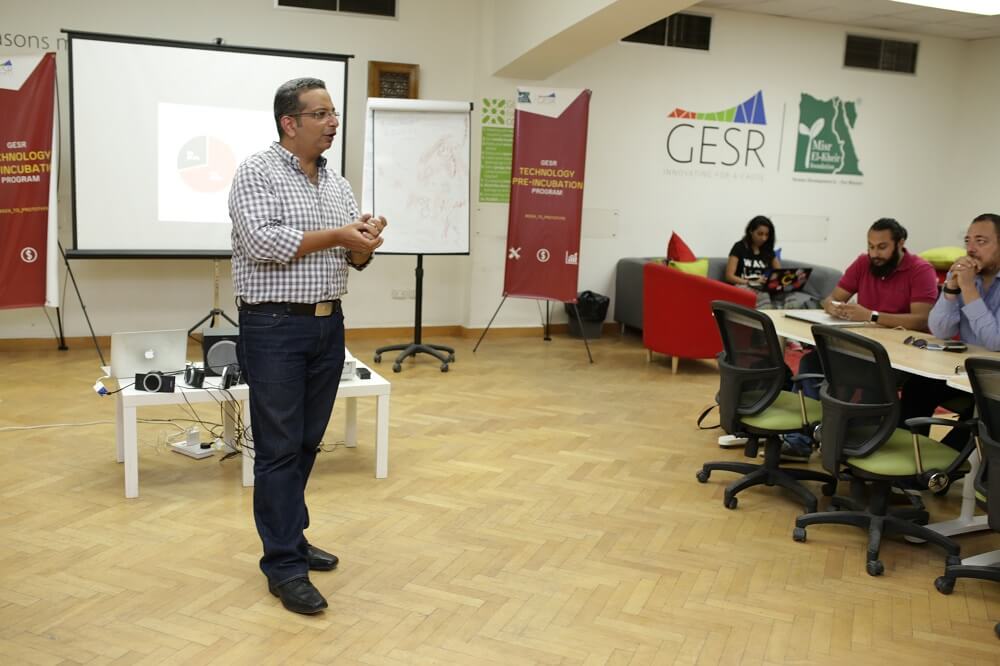 Our CEO Fady Ramzy discussed with the attendees the below points:
1. The users behavior Online and he went through Ramadan Report about Social Media users behavior last Ramadan
2. Why users prefer to watch Videos Online by presenting the latest statistics and reports about Online Video time spending and he discussed the latest reports by mixpo "The State of Digital Advertising for publishers" and 2016 IAB Video Ad spend study…
3. The Future of Video advertising highlighting how is advertising shifting to online platforms and how it pays off!
4. How Augmented Reality is changing the future of printings, gaming and video entertainment giving a use case for augmented reality such as Pokemon Go and also How to push products in sales materials and brochures with augmented reality he gave attendees the opportunity to test it by scanning HelixWare brochure to witness how Augmented reality is shaping technology! You can also try it just download Layar  scan  Helixware Brochure  and enjoy the show!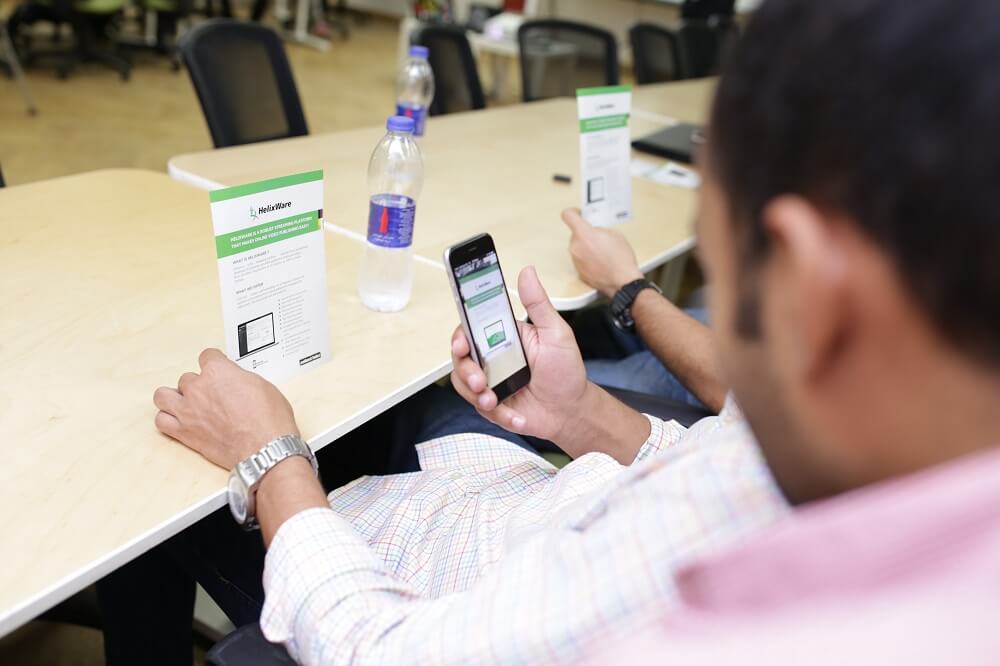 5. And lastly he presented HelixWare Online Video Platform to the attendees showcasing it's  main features which is "Having Control over your video assets, advertising & also who can access the content and how"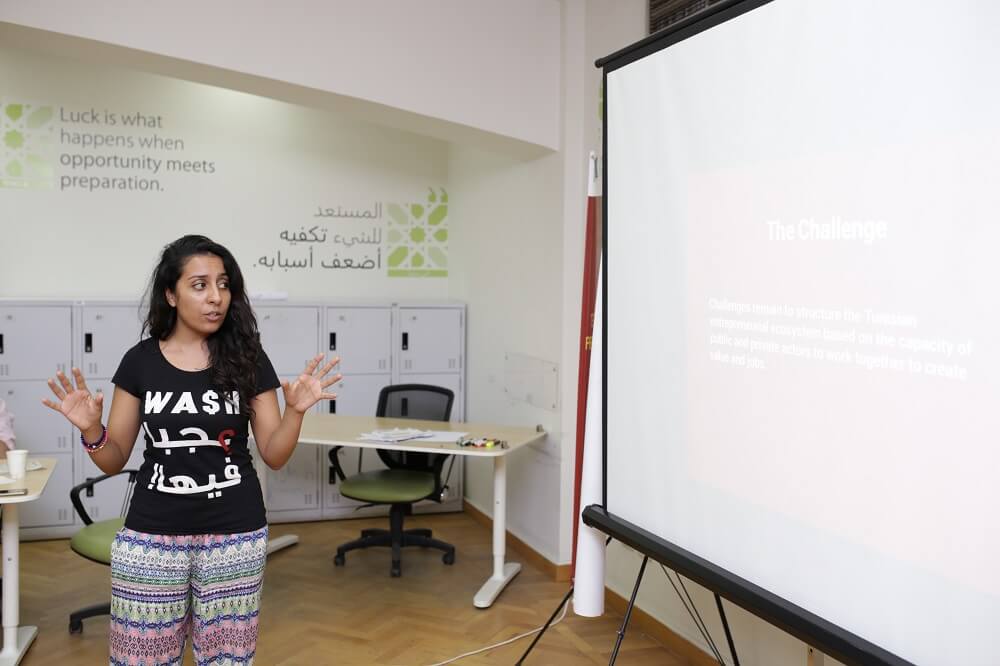 And we were very proud to have Afef Ajengui Project assistant and Space manager at Cogite Coworking Space, which is the first coworking space launched in Tunisia in 2013 and 3rd coworking space on Earch in 2016 according to Forbes. She is also active in the entrepreneurship ecosystem in Tunisia, and passionate about building a better future in Tunisia and in the MENA Region!
She presented The Startup ecosystem and digital media scene in Tunisia
Afef highlighted the below points:
1. She Gave great examples of successful startups in Tunis and how they succeeded through Innovative content and Video such as digital mania also she gave quick insights and Interesting facts about Internet users in Tunis and best timings for social Media
2. She talked about the success behind Cogite Coworking space and gave quick tips for success " Love Your work, team work & creating community for better future for your country"
Attendees were highly engaged with the interesting sessions and very useful discussions that took place and here is the set of pictures for #OCCEgypt 6

Conclusion:
By choosing the right Online Video platform, having and maintaining a video strategy that provides consistent video content, brands will have the tools to keep audiences engaged and at the same time they will be able to attain the Video Ads revenue SO invest now in your own Online Video Platform!
SignUp for a Free Trial of HelixWare Online Video Platform and also Join our meetup community today and help us share knowledge and educate the community