Ramadan is a great opportunity to attract more customers because of the huge increase in social media usage we consistently see during Ramadan specially Twitter!
One of the hottest topics discussed on Social Media each Ramadan is TV commercials, TV series, TV shows and good initiatives
We had a set of interesting activities to monitor Social Media Behavior and discussions during the month of Ramadan as follows:
1. As Telecom is Egypt's #1 influencer industry online and offline so we worked on monitoring the advertisements of the 3 Big Telecom companies "Vodafone, Etisalat and Orange" to see who won Ramadan 2016 Media Race over social media?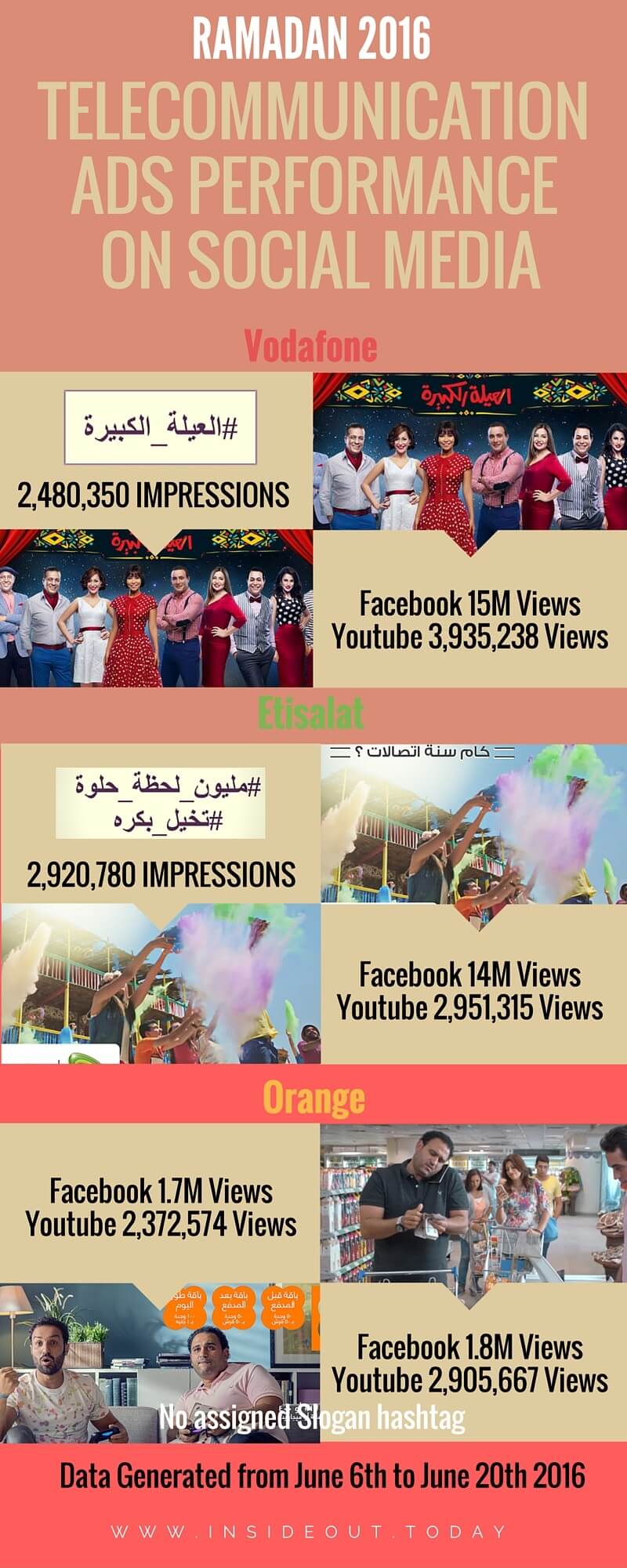 2. We worked on collecting the top trending hashtags to monitor what people are discussing on social media during the first 15 days of Ramadan 
What topics do people discuss most during Ramadan? 
3. And Continuing our Series of #IOTTT Twitter Chat we had today a very interesting chat with Lewa AbuKhait – Social Media Strategist discussing Ramadan Social Media Behavior and this is part 2 of the chat as last Ramadan we had a very interesting chat discussing the same topic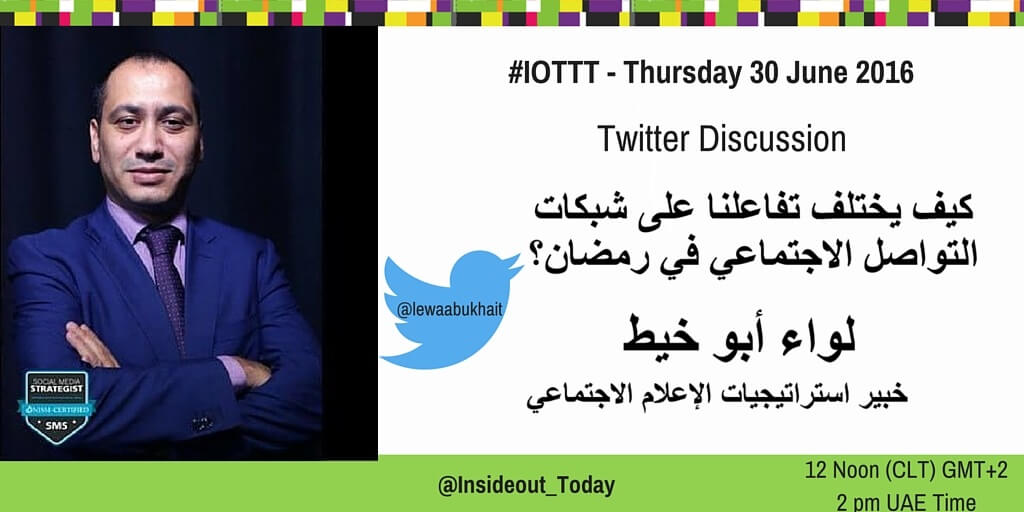 And one of the very interesting points highlighted during the #IOTTT Chat that "this year some of the Media entities are switching to their own Online video platforms which is a great step for working towards understanding the consumer behavior online and sustaining their revenue"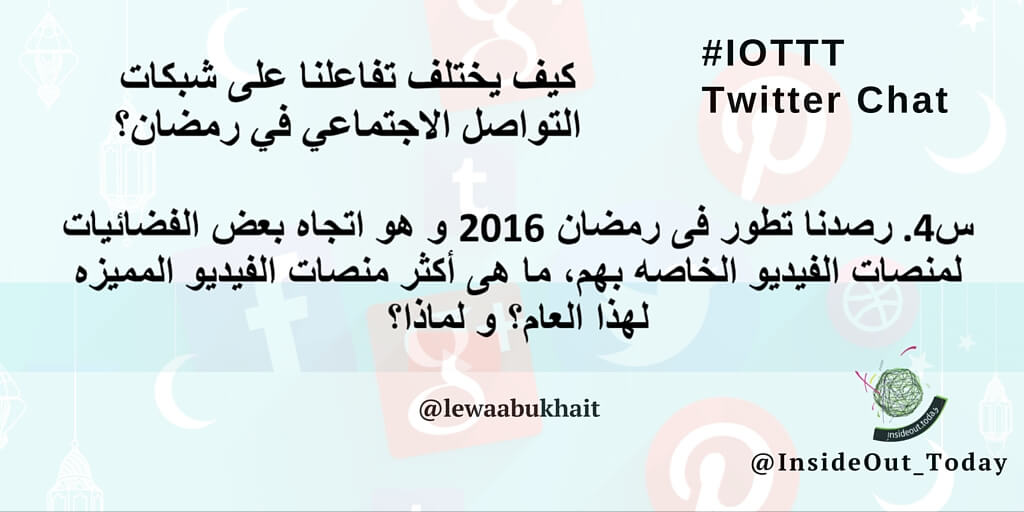 Conclusion:
In order to optimise social media best practices for brand engagement during Ramadan,  make your content shareable, engageable, unique and always  work on your offline and online marketing strategy according to the customer needs and always consider that the strategy needs to be adapted to the audience's changed beahvior during Ramadan