Coming Together to Nurture the Digital Media Landscape in the MENA Region!
At InsideOut Today, we have the best team and we look for the best. We are a group of geeks, enthusiasts, visionaries, consultants all with one goal which is to deliver high quality innovative software solutions to the local, regional and global market.
Our Team has diverse backgrounds, knowledge types, opinions and thoughts and we always debating us and criticizing ourselves to take our solution and services to the next level.
As A team, we have lots of massively positive energy that enables us also to be globally virtual and remote team working from different areas worldwide including team located in Cairo, Rome, Sydney, Salzburg and Islamabad.
Insideout Today: regional hub for mobile web development and digital media services for the MENA region, based in Cairo, Egypt,
Insideout10 Headquarters in Rome, Italy is major shareholder of InsideOut Today and Redlink GmbH – focused on open innovation and digital strategies for large clients in Italy, Europe and US,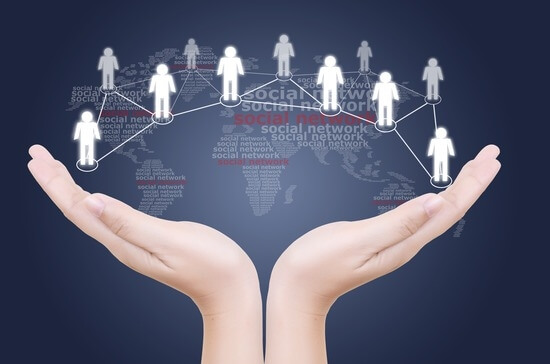 Our mission is to create value and unique digital experiences for our clients and partners leverages on our successful multi-cultural team and the commitment of all of us to continuous technology research providing the best digital media services for the MENA region
The year 2014 was a very remarkable year for us with our rebranding we launched a totally new identity  & a new payoff and the delivering of successful projects and many other achievements and the beginning of 2015 was very successful as well with the launch of our own new product HelixWare Online video Platform and we are working hard to put great efforts for the rest of 2015 delivering more and more successful projects!
Meet our team…The power behind the wheel! 
We are Inviting you to meet Our InsideOut Today Cairo Team and get to know the people who makes the delivery and the support of our projects..
At InsideOut Today we are always keen on creating and maintaining a high performance culture that encourages innovation, creativity and high team work spirit…We had our Team Families Iftar last Ramadan and last week we had our Monthly Team Day Out where we reviewed our achievements..performance and above all celebrating success
Gathering and outings with the team are done regularly we are always keen on providing to our team a positive, energetic and motivational working environment
We are glad to share with you some tips and advice's from our team for working together across time and space:
What We do to stay always connected with Cairo Team and the team abroad for effective project management:
As we are a multinational team it's very important that we stay always connected and to work together throughout the day for better communication and performance
Using Trello and Slack…Trello and Slack has everything you need to organize projects of any size
Regular Skype Conference Calls
Regular meetings between Cairo, Italy and Salzburg
Having all our documents shared on Google drive for all the team to be able to access it
What we do to stay always connected with the Tech Community:
We enjoy being part of the community and supporting entrepreneurship in all fields..we focus on sharing experience with the tech community through:
Organizing Regular meetups for experience sharing and networking in a professional environment
Attending Tech and startups events and providing support through our services such as live streaming Riseup summit to the world
Organizing a monthly Twitter Chat #IOTTT to answer people questions about the latest technology and to share experiences and latest digital media trends.
Involving young startups to witness the creation of projects and test it and give us their feedback and answer all their questions
If you have any questions, inquiries about our services , our Dynamic Team can help you find the support or services you need we provide a wide range of Digital Media and Online Marketing services check all about our services here

Contact us today sales@insideout.today