Digital media on the rise now in the Middle East!
Last month was really interesting and different. I (Fady) have participated, with our partner RealNetworks, in Cabsat 2014 in Dubai, the region's largest and most important conference and exhibition about media and broadcasting. Here are the trends that I noticed there.
Digital Media Solutions
Two years ago, I also participated in IBC Amsterdam where I saw latest digital media solutions and services worldwide. This year I was really glad to see all those companies coming to the region presenting their latest technologies in Dubai. This assured me that Interact is on the right track being a technology provider for streaming and digital media solutions. Earlier this year many big names started opening their regional offices also in the region, like also our partner, Brightcove.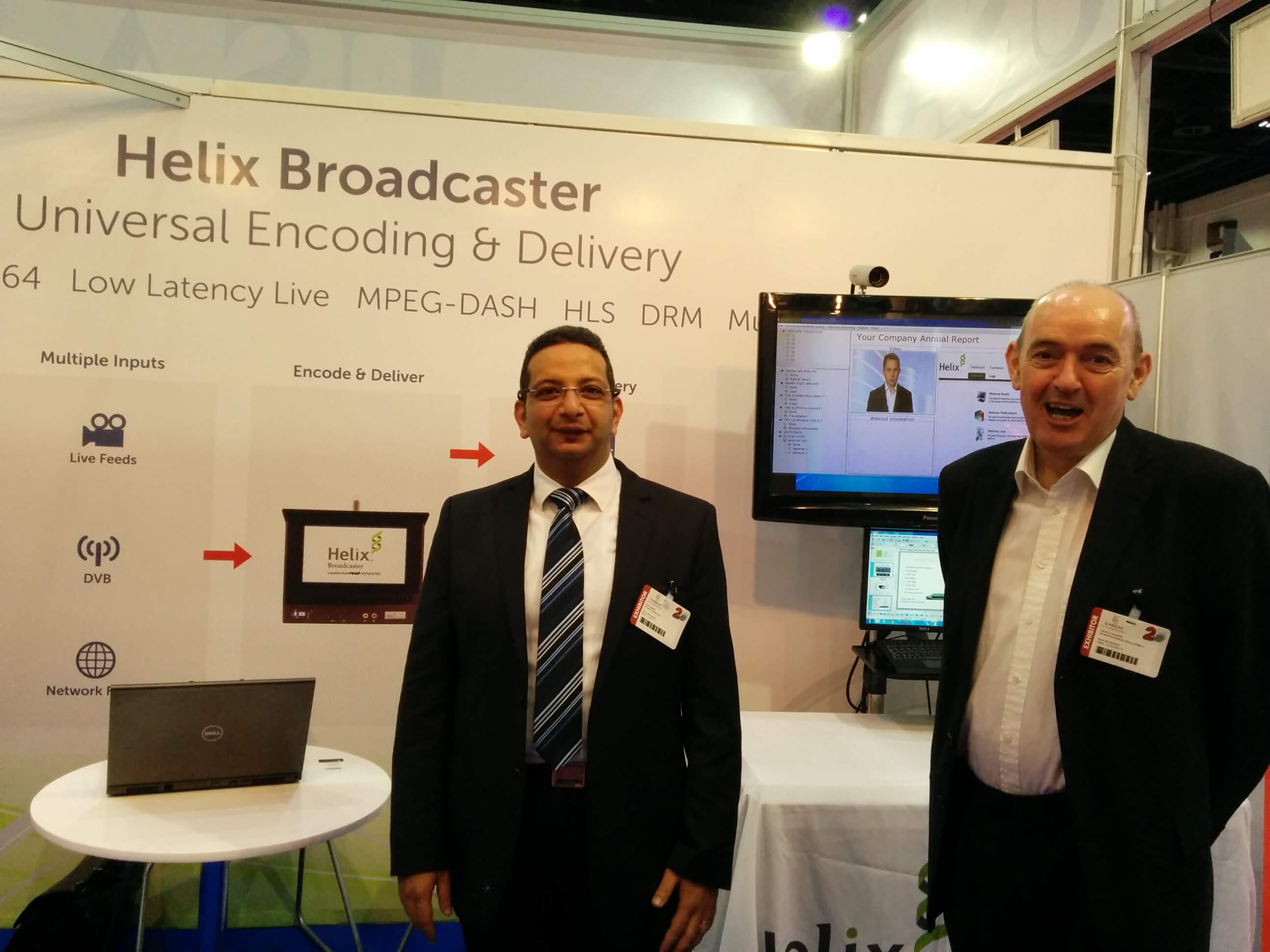 We are proud to have more than 15 years in digital media starting from the very early years of the real player! Across the years also we have built a unique network of world class partners, we have been working with RealNetworks, Brightcove, Teracue, Blackmagic design, Adobe (Flash), Sorenson, Amino, winnow and many others!  Most of them were at Cabsat and worth mentioning that I personally liked the booth of Blackmagic design where they presented all their products along with prices, right on the wall !
The demand for streaming technologies in the Middle East is on the rise which gives massive opportunities now, more than ever before, for Arabic content (especially video) to go mainstream. Last year Arabic content was only 3% of all the content online with ranking number eight, after also long time where it was only 1%. But on the other hand, for video, Saudi Arabia is the Youtube's number one viewership nation! Again assuring that the need for digital media and digital media solutions, services and platforms in the region, is now massive.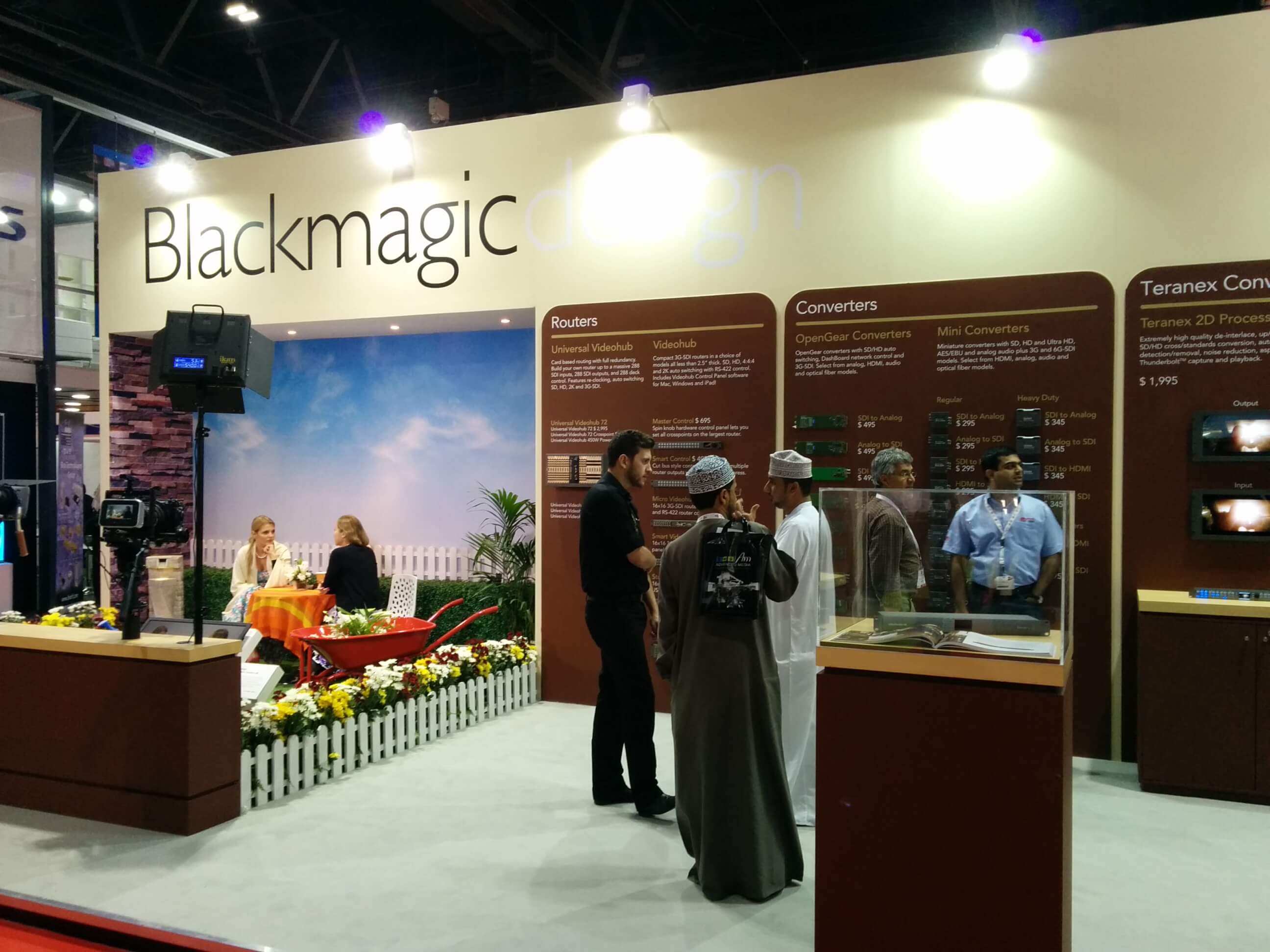 Social TV platforms
It is quit cool to watch a TV show and respond, vote or participate in it, on-air, via a tweet or Facebook post! The social TV era has started, with a number of social TV platform companies presenting their capabilities at Cabsat. Companies like Never.no and Youtootech presented interesting scenarios and case studies of enriching the traditional TV viewership with high engagement over social media. These type of platforms that provides TV producers the ability to mix the engagement over social media in real-time with a TV show brings massive value also towards advertising. Recently, this is becoming a hype where all broadcasters, TV networks, social networks and online media giants are having the next battle, the battle of the living room!
4K Cameras & Televisions
Are you happy with your new HDTV?! Technology never stops and soon High Definition would be good old days! In Cabsat I witnessed also the trend of the Ultra HD or 4K cameras and Televisions! So whats the difference between today's HD and this 4K?! Mashable has a good answer to that question, its about the resolution where 4K has twice the HD resolution!
In Cabsat there was a cool competition in displaying 4K Cameras capabilities. Sony had a full studio setup there while Canon focused on colored fruits, shows and Khaled Abol Naga being their onsite brand ambassador. Also Blackmagic design entered the competition for 4K cameras heavily by introducing cost effective cameras!
Final conclusion, if you want to jump on the digital media wagon today, its never too late to contact us!