How the Power of Positive Attitude Can Change and Improve your Life 
Maintaining positive thinking and positive attitude will drive you to success and happiness. It's easy to say it in words but believe me it's easier to apply it! Everyone had good days and bad days. The goal should be to have more good days than bad days!
WHY POSITIVE THINKING:
Positive Thinking people are 

HAPPIER 
Positive Thinking people are HEALTHIER
Positive Thinking people are more SUCCESSFUL 
Keep your THOUGHTS POSITIVE because your thoughts becomes Your ATTITUDE…Your BEHAVIOR…Your HABIT…Your VALUES and Your DESTINY.
Nevine Adel InsideOut Today Online Community Manager  shares today some important tips for a positive work environment!
THE FORMULA OF HOW TO MAINTAIN A POSITIVE WORKING ENVIRONMENT: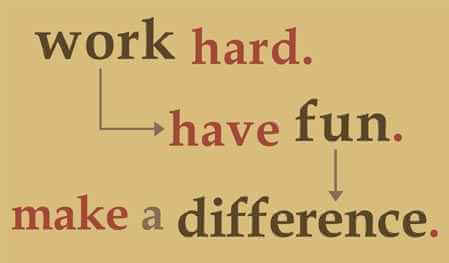 Your workplace is your second home away from home so you should be happy there we spend at work from 8 to 10 hours daily which is more than we spend at our homes So our work = our life So how to have a happier life? 
The answer is simple we have to build a positive working environment we don't need our companies to do it for us we can simply create it:
A. BEFORE YOU GO TO WORK:
Always wake up a little earlier to finish your daily morning routine without stress (un-stressful mornings = better days)
Flush your negative thoughts and move on
Always have optimistic quotes or sayings on the fridge so it's your good morning start of the day (everyday a positive quote is like an energy booster)
Get yourself in the right mindset (before you leave your home, talk to yourself. Say something like this to yourself, "I refuse to allow anyone to steal my peace. There's nothing anybody can say to me today to make me upset.")
A friendly Good Morning smile since you jump out of your bed..smile to everybody…A smile is a ray of light that shines on your face – A smile is like an inhaler that delivers oxygen to all the body and the bodies around:) 
B. AND NOW YOU ARRIVED TO THE OFFICE: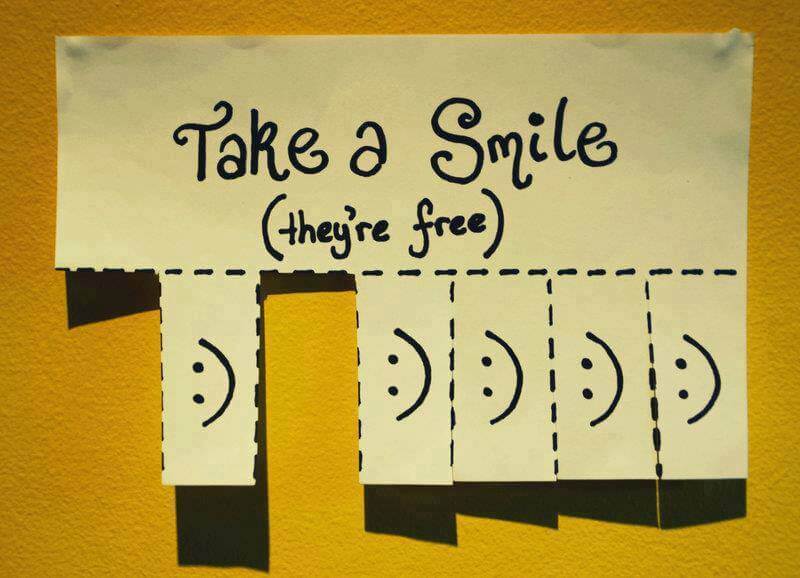 Again give more smiles 🙂  
Be enthusiastic Enthusiasm is infectious. If you're going to spend eight hours a day at work, why not make it more than just tolerable. Make an effort to smile, laugh, and enjoy your job. If you work to create a more positive attitude in the workplace, others will follow.
A small gesture can be done here ( try to do a random act of kindness) bring your colleagues candies, chocolates etc…(small gestures have big impact)
Create opportunities to have fun like celebrating a colleague birthday or his upcoming wedding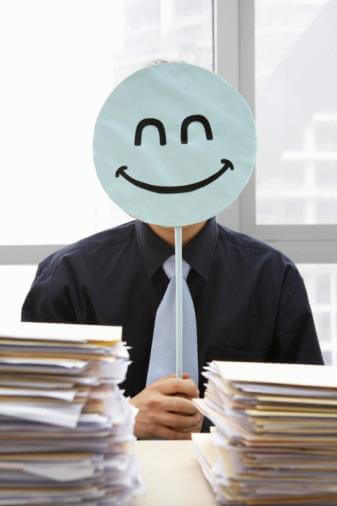 C. AND NOW YOU WILL START WORKING….THE HARDEST PART OF THE DAY:)
So Let's Make Today A GOOD DAY and let's WORK SMART for a better POSITIVE PRODUCTIVE DAY………..Want to have a positive work atmosphere INVENT IT:
Manage workloads and priorities…Treat Work as your own Business
Identify problems and set goals We can't change the way we think if we can't identify the problem.
Ensure open communications it works like magic
Say "I can" more than "I can't"…Remember it always can be done
Refocus your attention when you feel that you lost your energy relax your mind and push away stress by listening to a nice song or simply take a round in the office and make jokes with some of your colleagues….simply recharge
Look for the bright side in every situation…everything can be framed positively
Spin your Mind and shake your thoughts:
| | |
| --- | --- |
| Negative self-talk | Positive spin |
| I've never done it before. | It's an opportunity to learn something. |
| It's too complicated. | I'll tackle it from a different angle. |
| I don't have the resources. | Necessity is the mother of invention. |
| There's not enough time. | Let's re-evaluate some priorities. |
| There's no way it will work. | I can learn to make it work. |
| It's too radical a change. | Let's take a chance. |
| No one communicates with me. | I will start the conversation. |
D. WHAT TO TOTALLY AVOID AT WORK:
Personal Problems 

Leave the "private you" at home and only allow the "professional you" to come to work

 

Taking things Personally…STOP being dramatic…alternatively Speak up and Let the person know how you are feeling
Arguing for the sake of being right…arguing is always pointless
AND NOW SNEAK A PEEK OF INSIDEOUT TODAY WORKING ENVIRONMENT:
 At InsideOut Today we are always keen on creating and maintaining a high performance culture that encourages innovation and creativity.
We are PROUDLY HAPPY to work at InsideOut Today where all this is combined with a GREAT TEAM and a GREAT MANAGEMENT